The Ethel Barrymore Theatre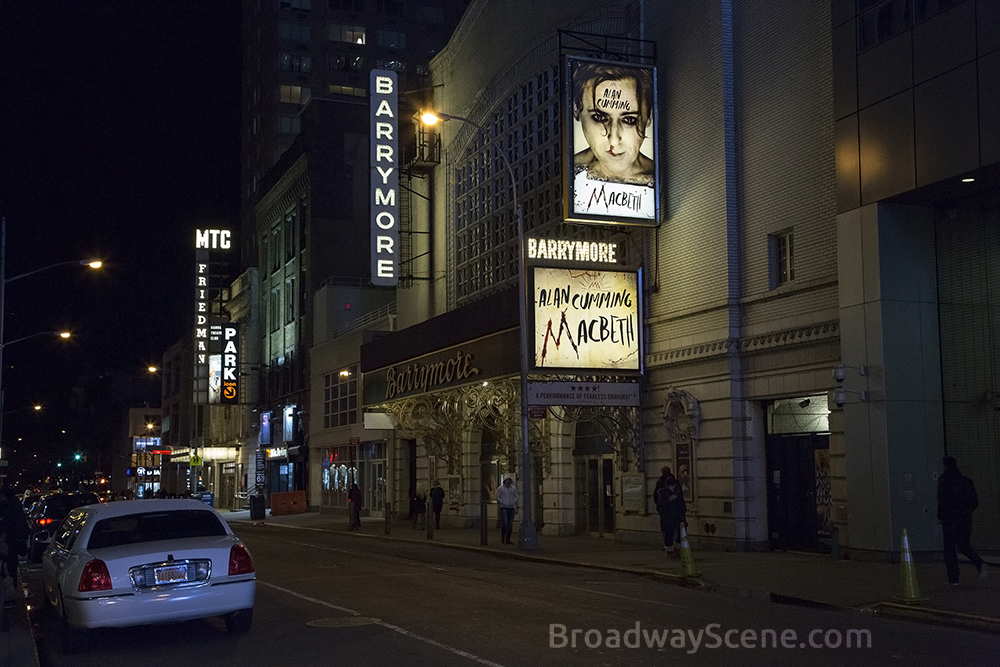 In 1928, the Shuberts offered to construct actress Ethel Barrymore a theatre if she agreed to perform in its opening production. She accepted, and the Ethel Barrymore Theatre opened in 1928. Ethel's children, Ethel Barrymore and John Drew Colt, also made their Broadway debuts at this theatre. The Ethel Barrymore is the last and only surviving theatre of the numerous venues that J.J. and Lee Shubert built for performers who were connected with them. Over the years, it has been continuously used for legitimate productions.
A History of Groundbreaking Shows
Ethel Barrymore was part of the notorious Barrymore acting family and was highly admired on the Broadway stage and in London. She achieved fame under Charles Frohman's management beginning in 1901. In December 1928, Ethel Barrymore debuted at the theatre named after her in The Kingdom of God. In 1940, she performed her final show at that theatre, appearing in An International Incident.
Even when Barrymore was not present, the Ethel Barrymore housed many successful performances in the 1930s and 1940s. In 1932, Fred Astaire was featured in Cole Porter's Gay Divorce. Noel Coward wrote, produced and staged Design for Living in 1933 and Point Valaine in 1935, both starring Alfred Lunt and Lynne Fontanne. Other noteworthy productions include Rodgers and Hart's Pal Joey in 1940 starring Gene Kelley and Tennessee William's A Streetcar Named Desire in 1947 starring Jessica Tandy and Marlon Brando.
In 1957, Anthony Perkins starred in Look Homeward, Angel and received a Tony nomination. In 1988, August Wilson staged his Tony Award winning Best Play Joe Turner's Come and Gone. Among other famous shows and performers at the Barrymore were Peter Shaffer's Lettice & Lovage in 1990 starring Maggie Smith, and Wendy Wasserstein's The Sisters Rosenzweig in 1993, starring Madeline Kahn. Wasserstein received the William Inge Award for Distinguished Achievement in American Theatre for this play, and Kahn won a Tony Award for Best Actress in a Drama for her role. In 1995, Kathleen Turner and Jude Law starred in Indiscretions and Dame Judi Dench starred in David Hare's Amy's View in 1999.
Everlasting Elegance
The Ethel Barrymore Theatre was designed by Herbert Krapp and built by the Shuberts. Krapp designed the exterior of the building to model public baths in Rome, and with a two-story terra-cotta (or clay-based ceramic) grillwork screen. There are round arches above the gold-plated doorways. The theatre has an extremely elegant and attractive look with a welcoming golden interior and a stunning crystal chandelier hanging from the ceiling. Inside the theatre, the design combines Adamesque, Elizabethan, and Mediterranean styles. The theatre accommodates up to 1,058 patrons. The space is flexible, perfect for large productions but also suitable for intimate dramas and smaller musicals. There is a large basement lounge that has a bar and benches that many patrons utilize prior to the performance or during intermission.
Stars and Successes
The Ethel Barrymore was the last Broadway theatre constructed before the Depression, and it remains one of the few theatres that never changed names or owners.
The Ethel Barrymore has hosted countless successes and numerous all-star performances, from Clare Booth Luce's The Women to a revival of Stephen Sondheim's Company. Celebrities such as Al Pacino, Marissa Tomei, and Susan Sarandon have performed in recent productions at this celebrated theatre.