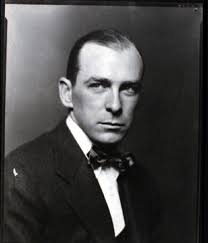 George Abbott lived a long and creative life. Born on June 25, 1887, Abbott appeared in his first Broadway show, The Misleading Lady, in 1913. He was 26. In 1994, he took his final bow on Broadway as he worked on the revival of Damn Yankees, revising the book, which was his original creation, and acting as a consultant. He died the next year on January 31 at the age of 107. During what was close to an 80 year career that spanned none decades he worked as a theater producer and director, playwright, screenwriter, and film director and producer.
In Part I of our series on George Abbott, we look at his early years and influences and his early career as an actor and playwright. Abbott was a rare theatrical animal in that he seemed to excel at just about anything he decided to do. During his long career, he created hallmark productions, wrote shows that continue to endure, and developed generations of theatre artists.
George Francis Abbott
In his early years, George Abbott was fairly well travelled. Born in Forestville, New York, his family eventually moved to Salamanca. Twice his father was elected mayor of that town. When Abbott was 12 he moved to Cheyenne, Wyoming with his family. In Cheyenne, he attended Kearney Military Academy for some time. But within a few years, his family returned to the East Coast and the State of New York.
They settle in the town of Hamburg, located in Erie County. Abbott graduated from Hamburg High School in 1907. The then attended the University of Rochester. It was at that time that he wrote his first play. Entitled Perfectly Harmless, it was produced by the University Dramatic Club. In 1911, he graduated from the university. Right after that, he made a decision that would have a major impact on his career.
Harvard University
In the middle part of the second decade of the 20th century, Harvard University entertained the possibility of having a theatre major. Although they decided against it, for many years George Pierce Baker would be associated with the school, teaching a course entitled Workshop 47. He started the course in 1905.
Abbott was in the workshop in 1912. Other American playwrights who were a part of Baker's class included Eugene O'Neill, Philip Barry, Sidney Howard, Hallie Flanagan, and S.N. Behrman. During the year, under the guidance of Baker, he wrote The Head of the Family. The Harvard Drama Club produced the play in 1912.
Abbott then crossed the Charles River, which separates Cambridge and Harvard University and Boston. In Boston, he worked at the Bijou Theatre as an assistant stage manager. It was at that time that his play The Man in the Manhole won a contest.
It was 1913, and Abbott decided that he would go to New York and try to break into the Broadway scene. He started getting small roles. From Nov 25, 1913 to May 1914, he appeared in his first Broadway show. It was an original play entitled The Misleading Lady. Written by Charles W. Goddard, Paul Dickey, it played at the Fulton Theatre.
Just the Beginning
In the middle part of the second decade of the 20th century, George Abbott was just beginning his Broadway career. He has already worked as an assistant stage manager, playwright, and actor. But this was just the beginning. Eventually, he would be involved in numerous influential Broadway productions, including Chicago, Twentieth Century, On Your Toes, The Boys from Syracuse, and Pal Joey. And that was just in the first half of his career.
In Part II, we look at Abbott's amazing start as a writer, director, and producer, in Part III of our series on Abbott, we consider the 1940s and 1950s, and in Part IV, the final decades of his work.